UTA Volunteers Empower BBBSMA Littles
United Talent Agency (UTA) Foundation volunteers came to Big Brothers Big Sisters of Metro Atlanta (BBBSMA) partner school, Herman J. Russell West End Academy on January 16th, 2023 to help BBBSMA Littles explore interesting career options to figure out their visions for the future.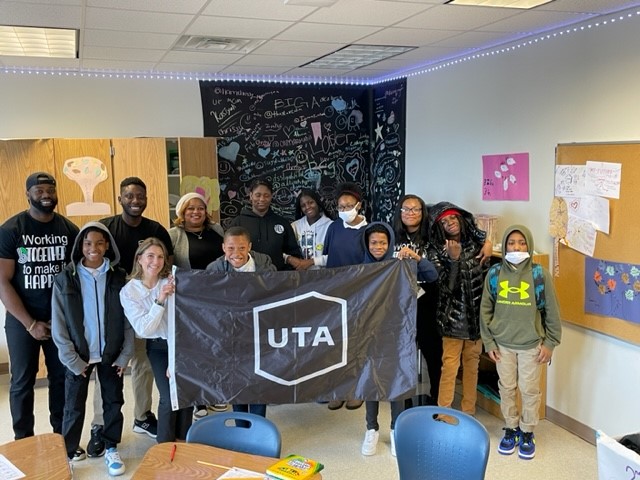 "The girls and I really enjoyed the volunteers from UTA. I loved the way the just jumped right in and participated in the session," said a BBBSMA School-Based Mentor. "The volunteers made themselves relatable when they spoke on their career choice and how they landed into the roles they have today. We would love for the girls to have more opportunities like this."
BBBSMA Bigs & Littles then spent their 2023 Martin Luther King Jr. Day at the UTA Artist Space with UTA Foundation Fine Arts Client, Braden Hollis. In an Artist Led Workshop, Matches were invited to tour Braden's "Paradise" exhibition at Pullman Yards. Volunteers helped Littles through a creative exercise and arts project where they envisioned their definition of paradise and discussed future career aspirations.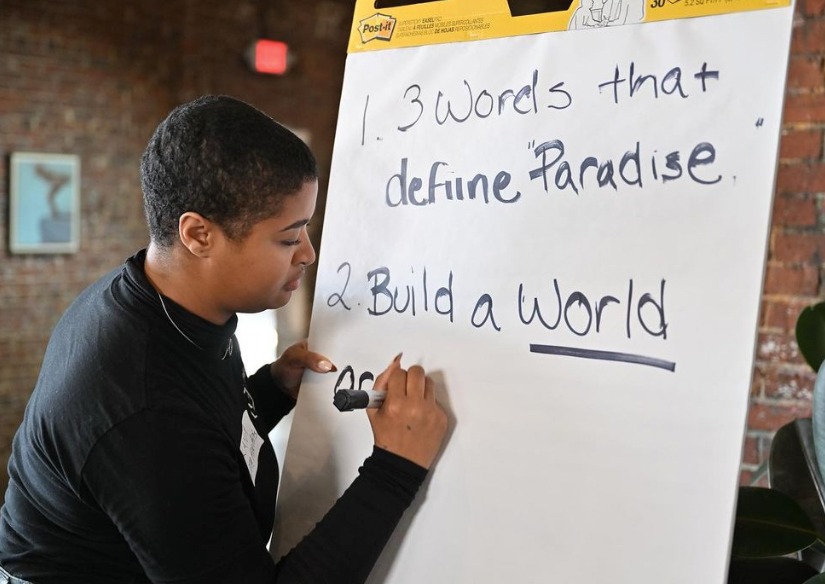 Thank you to the UTA Foundation for taking the time to volunteer to empower the potential of our Littles & their futures!
We are excited for the future of our partnership with the UTA Foundation. Stay updated with our upcoming events with UTA Foundation by following us on Facebook & LinkedIn at @Big Brothers Big Sisters of Metro Atlanta and Instagram, TikTok, & Twitter at @bbbsatl . Make sure to regularly visit our blog to keep up with all the great ways BBBSMA is empowering and defending the youth of Metro Atlanta.
UTA is one of the world's leading talent and entertainment companies. They help the world's most inspiring people make the world a more inspiring place. By raising awareness of pressing issues, and lending support to worthy organizations and initiatives, the Foundation extends UTA's reach locally and abroad. For UTA clients – from experienced activists to newcomers to philanthropy – the Foundation connects clients to the causes and organizations that matter most to them.
Related: BBBSMA, Google, & Mays HS Partnership Launch
Big Brothers Big Sisters of Metro Atlanta's one-to-one mentoring program works with volunteers, parents, and families to help create relationships that defend, inspire and empower the potential that lives within every kid.