BBBSMA YLC Hosts Big Engagement Social
The Big Brothers Big Sisters of Metro Atlanta's Young Leaders Council hosted another successful in-person Big Engagement event at Monday Night Garage on November 17th, 2022!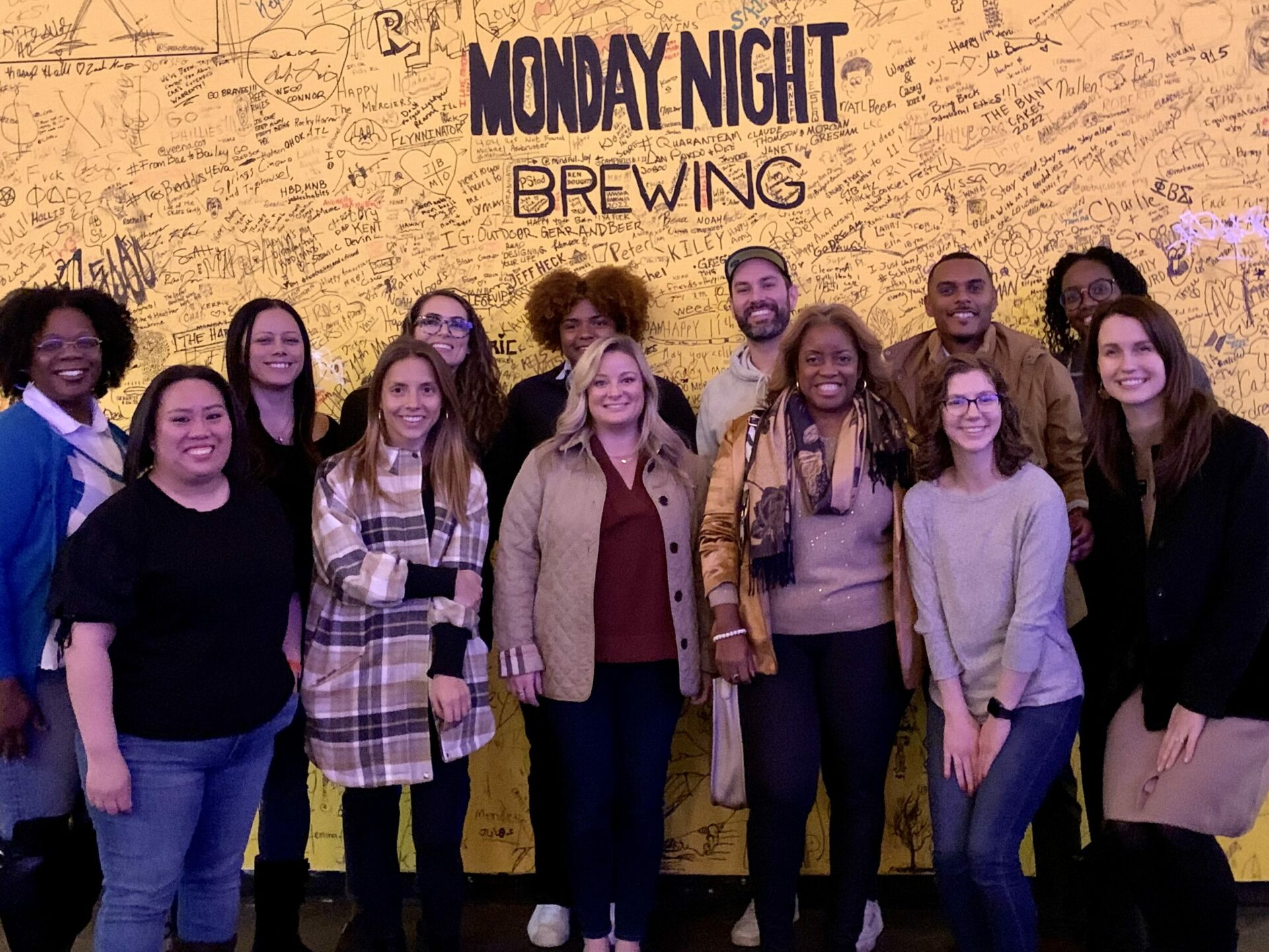 The social was a great success as several current, former, and prospective Bigs had the opportunity to connect, share stories, and build meaningful community with each other. The metro Atlanta volunteers were there to inform and encourage adults interested in becoming Bigs on what it means to defend the potential of youth. Also, the event created a space for all to connect and build meaningful community. It also granted BBBSMA staff members and board members the opportunity to meet and make connections.
In total, we had a little over 30 actively engaged participants attend. We had approximately 15 current Bigs, 2 former Bigs, 2 prospective Bigs and 11 other individuals, including but not limited to BBBSMA staff members and stakeholders.
The BBBSMA Young Leaders Council recently elected it's 2023 Leadership Team which consists of Alex Ginsberg as the Board Chair, Chelsey Tabakian Odom as the Board Vice Chair, Ellen Marsh as the Secretary & Treasurer, Bradford Wynn as the Assistant Secretary & Treasurer, Alyssa Fagien as the Events Chair, Carl McCray as an Events Co-Chair, Morgyn Graber as an Events Co-Chair, Kate Coffey as the Big Engagement Chair, and Stephon Avery as the Big Engagement Co-Chair.
The last Big Engagement event was held in April 2022 at Dr. Scofflaws at the Works and was just as much a success! Read more about that event here.
We all are certainly looking forward to the next Big Engagement event! Thank you to all who contributed to the success of the event.
Special thanks to the following:
BBBSMA's Young Leaders Council (YLC)
BBBSMA President & CEO, Kwame Johnson
BBBSMA Senior Director of Community Programs, Natalie Mundy
BBBSMA Director of Innovative Programs, Megan Arthur
BBBSMA Human Resources Director, Rebecca Sellers
BBBSMA Director of Individual Giving, Maria Miller
BBBSMA Individual Giving Manager, Laura Coats
BBBSMA Events & Activities Coordinator, Valeska Gutierrez
Related: Metro Atlanta Volunteers Enjoy Big Networking Event
Related: Congratulations to the BBBSMA YLC's Incoming Leadership Team
Big Brothers Big Sisters of Metro Atlanta's one-to-one mentoring program works with volunteers, parents, and families to help create relationships that defend, inspire and empower the potential that lives within every kid.