BBBSA & Macy's Launch Multi-Year Partnership
This holiday season, Big Brothers Big Sisters of America and Macy's are joining together for the first time through Macy's social purpose platform, Mission Every One, to launch a multi-year partnership to empower more young people with mentorship and a path to a brighter future. The partnership will kick-off this holiday season inviting Macy's customers to round up purchases in-store and donate online from Nov. 1 through Dec. 24, 2022.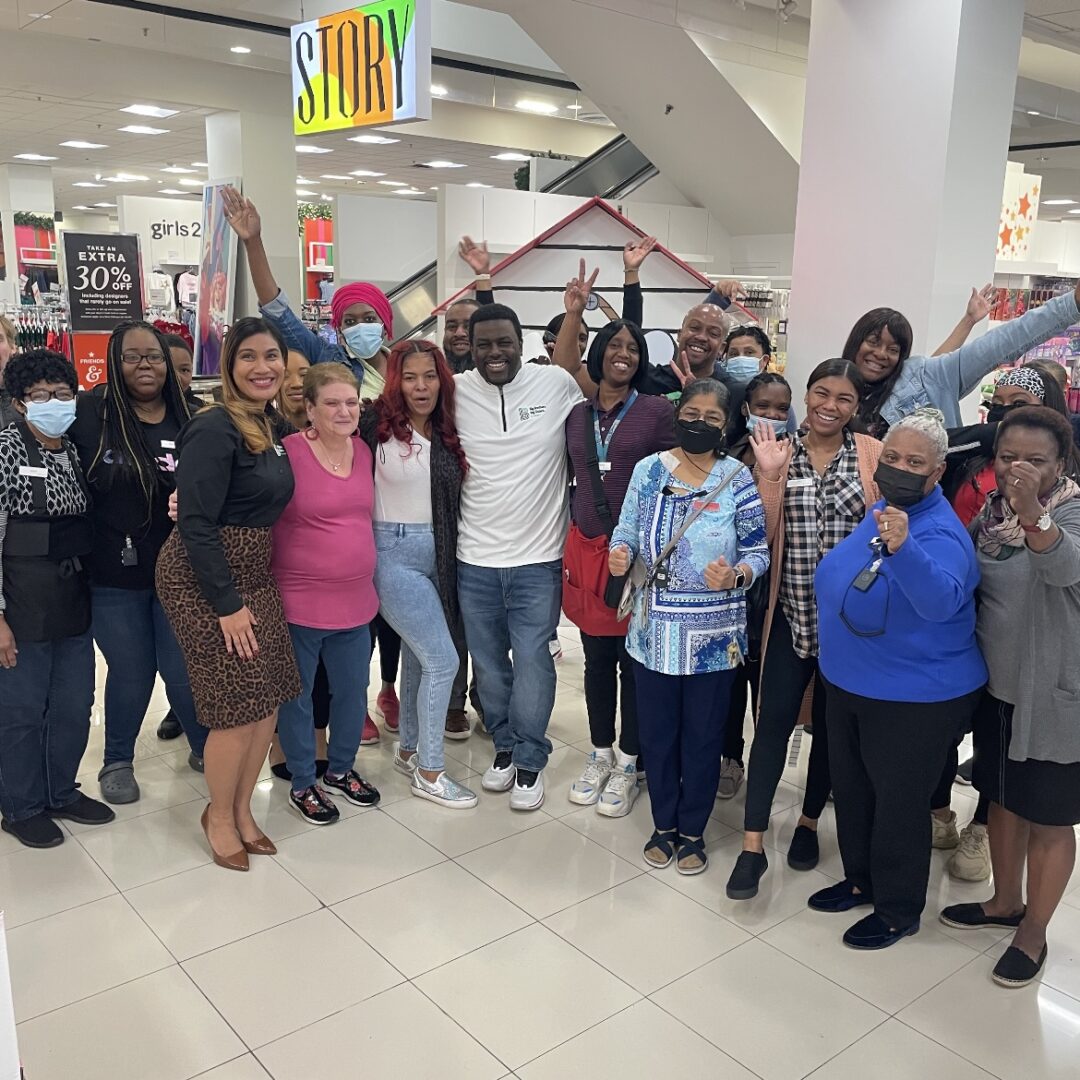 On November 1st, 2022, Big Brothers Big Sisters of America CEO, Artis Stevens, and Big Brothers Big Sisters of Metro Atlanta CEO, Kwame Johnson, & staff met at the Lenox Square Mall Macy's in Atlanta, GA to celebrate the impact this partnership will make on hundreds of communities and thousands of kids and families. Both Stevens and Johnson gave inspiring speeches on the BBBS mission and partnership to the employees in a store pre-opening rally. The employees were incredibly excited to help spread our mission and to support the youth of Metro Atlanta.

But it won't stop there. Whether it's telling our story together on creating more inclusive environments for young people, recognizing employee mentorship and career opportunities, and co-creating a slate of cool experiences for Bigs and Littles throughout 2023 and beyond, this WILL BE powerful.
"Big Brothers Big Sisters of America leads the largest youth mentoring network in the nation, with a mission that aligns with our goals to break down barriers to equity and representation and empower young people. Together we will help inspire a new generation to achieve their dreams and realize their full potential," said Macy's, Inc. Corporate Communications and head of Macy's community and social impact work, Bobby Amirshahi.

These are the opportunities we can create when the village comes together to empower kids. And when we do, everyone grows Bigger and Better!
"Through the power of our partnership with Macy's and its Mission Every One platform, youth, mentors and families across the country will experience the positive impact of mentorship," said Artis Stevens.
Now through December 24, 2022, donate online or round up your total at check out in store at your local Macy's today to support Big Brothers Big Sisters of America!
For more information, please visit macys.com/purpose. Join the conversation on social by tagging @macys, @bbbsamerica, and @bbbsatl.
Big Brothers Big Sisters of Metro Atlanta's one-to-one mentoring program works with volunteers, parents, and families to help create relationships that defend, inspire, and empower the potential that lives within every kid.
Related: 'Iconic Mentor Auction' Fundraises Over $100K for Big Brothers Big Sisters Mentoring Programs
Related: Macy's Mission Every One