'ICONIC MENTOR AUCTION' FUNDRAISES OVER $100K FOR BIG BROTHERS BIG SISTERS MENTORING PROGRAMS
By Abigail Hayman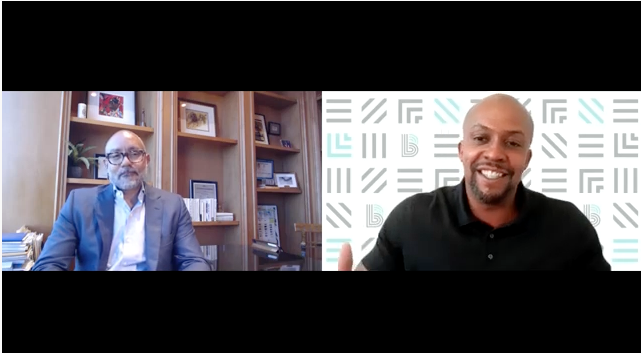 ATLANTA – Big Brothers Big Sisters of Metro Atlanta (BBBSMA) raised over $100,000 for youth mentorship programs in the communities of Greater Atlanta. For BBBSMA's second annual Iconic Mentor Auction, supporters had the opportunity to bid on a once-in-a-lifetime experience with an Atlanta icon. The two-week-long auction featured entrepreneurs, business and civic leaders, authors, athletes, influencers, and C-suite executives – who all donated their time to the BBBS organization to raise crucial funds for the agency's one-to-one mentoring programs. Winning bidders will participate in either a one-on-one conversation or a private group discussion for a unique, personalized, mentoring experience — via video call or in-person — with the icon that they bid on.
The Iconic Mentors who generously donated their time and talent include:
A.J. Calloway, CEO, Calloway Entertainment Group 
Anthony Hamilton, Grammy Winning Performing Artist 
Chaka Zulu, Co-CEO, Disturbing Tha Peace Records/Ebony Son Entertainment Inc 
Chris Womack, Chairman, President & CEO, Georgia Power 
Dale Russell, Senior Investigative Reporter, Fox5 Atlanta 
Dave Moody, CEO, Moody Construction 
David Neeleman, Founder, JetBlue Airways/WestJet/Azul Airlines 
Derek Dudley, Managing Partner, Freedom Road Production 
Ernest Greer, Co-President, Greenberg Traurig 
G. Scott Uzzell, President & CEO, Converse Inc. 
George Turner, CTO, Intercontinental Hotel Group 
Hassan Smith, Senior Advisor to John Legend 
James (Jim) Squires, CEO, Norfolk Southern 
Jennifer Burns, Senior VP, Legal, Equifax 
Jill Campbell, Co-President, Cox Enterprises 
Malik Rose, VP of Basketball Operations, NBA 
Nedra Dickson, Global Supplier Diversity and Sustainability Lead, Accenture 
Nzinga Shaw, President, TurnkeyZRG 
Paul Brown, Co-Founder & CEO, Inspire Brands 
Richard Cox, CIO and SVP at Cox Enterprises 
Richard Seymour, Former NFL Defensive Tackle 
Robert Rumbley III, Managing Director, William Blair Private Wealth Management  
Rodney Bullard, Vice President, Corporate Social Responsibility & Executive Director, Chick-fil-A Foundation
Rosalind (Roz) Brewer, CEO, Walgreens  
Rushion McDonald, Executive Producer 
Sam Carter, CEO, Carter & Company 
Sam Nunn, Former U.S. Senator 
Shan Cooper, Executive Director, Atlanta Committee for Progress 
Tamika Rish, VP, Corporate Partnerships, AMB Sports & Entertainment 
Vicky Free, Senior VP, Global Marketing, Adidas 
Proceeds from the Iconic Mentor Auction benefit Big Brothers Big Sisters of Metro Atlanta's one-to-one mentoring program that works with volunteers, parents, and families to help create relationships that defend, inspire and empower the potential that lives within every kid.
To promote the fundraiser several Icons participated in interviews – dubbed the Iconic Conversation Series — with our president and CEO Kwame Johnson on YouTube Live discussing how mentors have helped shape their own careers and life story.
To learn more, visit: www.BBBSATL.org/IMA