Big Brothers Big Sisters of Metro Atlanta Partners with Micron for "Micron Chip Camp"
The Micron Foundation with Micron, a producer of the computer memory and computer data storage, in partnership with STE(A)M Truck and Big Brothers Big Sisters of Metro Atlanta (BBBSMA) hosted a FREE two-day hands-on experience related to technology and engineering at BBBSMA headquarters July 13-14th.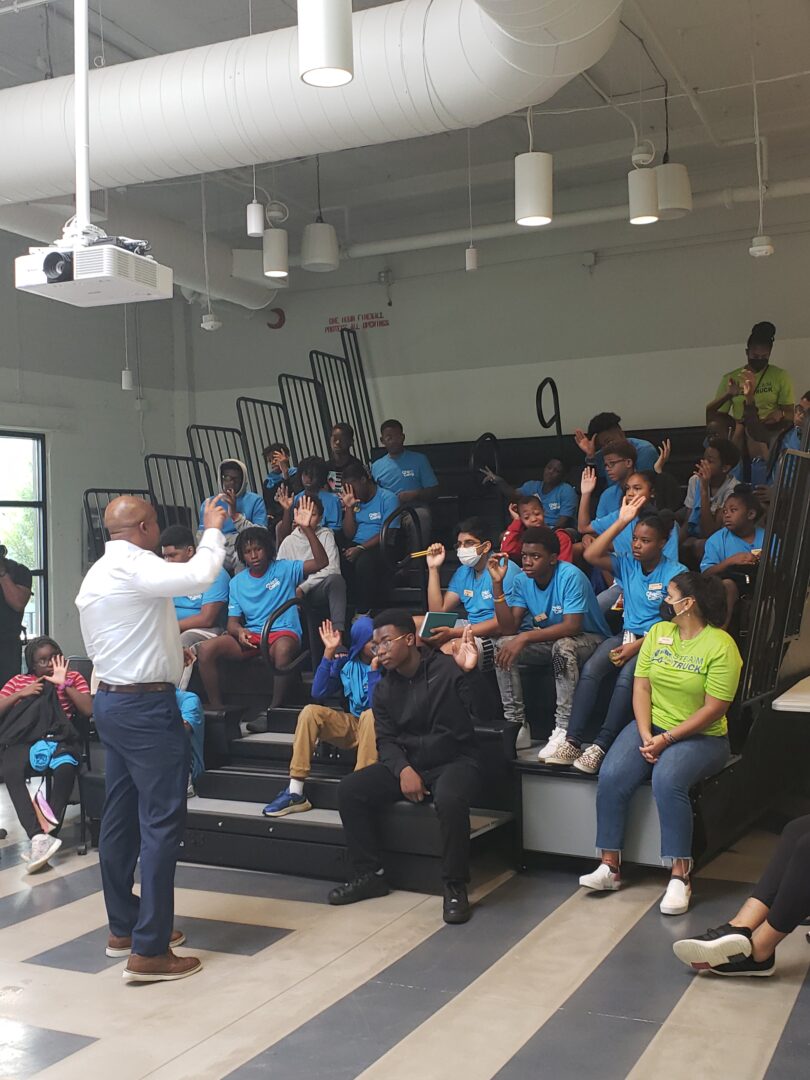 21 campers (ages 12-14), majority of whom were Littles, actively participated and engaged in the following:
Building a solar panel cell from conductive glass & fruit juice and measured the millivolts it produced when exposed to sun.
Creating a model of a Microprocessing Chip that Micron produces and created their own design for a new chip out of Legos.
Building model rockets and launching them using compressed air, tested different designs for efficacy.
Constructing a contraption that can safely transport a payload across a kiddie pool under the power of a Sphero robot (controlled by coding).
Building & coding LED panels and gaining exposure to augmented reality games.
Additionally, they had several presentations facilitated by Georgia Tech professors, and they even had a special presentation by BBBSMA's CEO, Kwame Johnson!
Finally, they had a 360 Photobooth and delicious catered breakfasts, lunches, and ice treats by local restaurants, such as, La Bodega, Your Pie, and Kona Ice!
Thanks to anchor Cheryl Preheim and 11Alive for highlighting our Micron Chip Camp, too! Go to this link to check out the video!

A huge thanks to our dynamic Big Brothers Big Sisters of Metro Atlanta (BBBSMA) team of volunteers, our Young Leaders Council (YLC) member, Alexandra Ginsberg, Micron, The Micron Foundation, La Bodega, Your Pie, and Kona Ice!
Big Brothers Big Sisters of Metro Atlanta's one-to-one mentoring program works with volunteers, parents, and families to help create relationships that defend, inspire, and empower the potential that lives within every kid.