"Big Blitz" Volunteers Turn Out For Southwest Atlanta Community Event
By Mirlie Larose
Matches, supporters, and partners of Big Brothers Big Sisters of Metro Atlanta recently turned out for "The Big Blitz" — a volunteer event in the Southwest Atlanta community. BBBSMA headquarters recently relocated to The MET — a thriving multi-use community hub — and "The Big Blitz" gave staff and friends of the program the opportunity to get to know their new neighbors.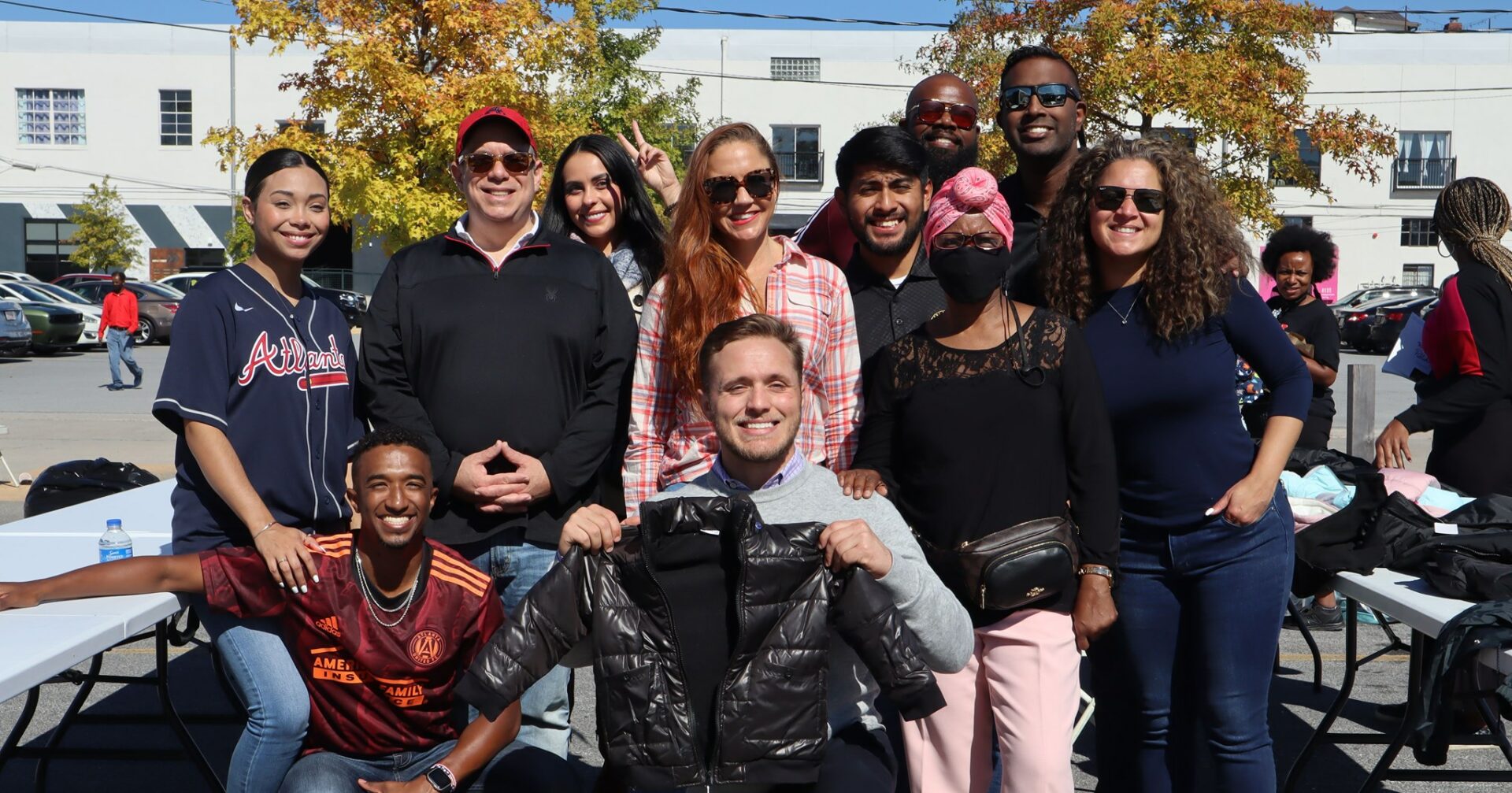 After gathering 103 volunteers, we were able to help plant trees in an affordable housing community. Thanks to the generosity of Trees Atlanta, we were able to clean up a few streets with our associates at The Westside Future Fund.
Our Littles were able to experience and be a part of an impactful day of service. Together with hands Across Atlanta we were able to provide 1,500 winter coats to families in the community. We'd like to recognize the incredible job done by Angie Blank, Devin Wills, and all of his volunteers. We appreciate all of our corporate and nonprofit partners that joined our community service event: Carvana Atlanta, Silence the Shame, Inc., SKIP Georgia Chapter, Inc., Omega Psi Phi Fraternity, Inc., BeyNana's, Andretti's Go-Karting, Write It Out Publishing, LLC. Kona Ice, CZ Smokez BBQ, and many more!
We'd also like to recognize the contributions of BBBSMA's Board Chair Randy Tanner, BBBMA's Young Leaders Council Chair, Chelsey Odom, and Big Brother Khareem.
We're also very thankful for our friends at Bearings Bike Works, Bryan Crosby and Derick Akpuchukwu taught the Littles transformational life skills through bike repair that they may never forget!
A HUGE thanks to the BBBSMA'S Dream Team for all of your hard work. You all are truly an invaluable group of team members and we couldn't have pulled this off without your support and helping hand: Michele Pearce, Harriette Habersham, Megan Arthur, Tara Spann, Rachael Kurtz, Chelsey & Hunter Odom, Streetz 94.5 and Rari Cares, Veronica Oladeji, Shana Jackson-Cooper, Diana Weidle, Bryncia Milam, Justin Hatney, Anne Stuckey, Loren Tomas, and many more!
Together, we are Defenders of Potential!