2022 BIG BROTHER & LITTLE BROTHER OF THE YEAR WIN TICKETS TO ATLANTA UNITED GAME
ATLANTA – On Saturday, April 1st, 2023, Big Brothers Big Sisters of Metro Atlanta (BBBSMA) 2022 Big Brother of the Year, Christian, and Little Brother of the Year, Brayan, were able to attend the Atlanta United FC versus New York Red Bulls game at Mercedes-Benz Stadium.
The tickets were donated to BBBSMA by BBBSMA's Director of Individual Giving, Maria Miller, to serve as a prize to the Big who raised the most money during the BBBSMA The Big Challenge 2022 peer-to-peer fundraising campaign.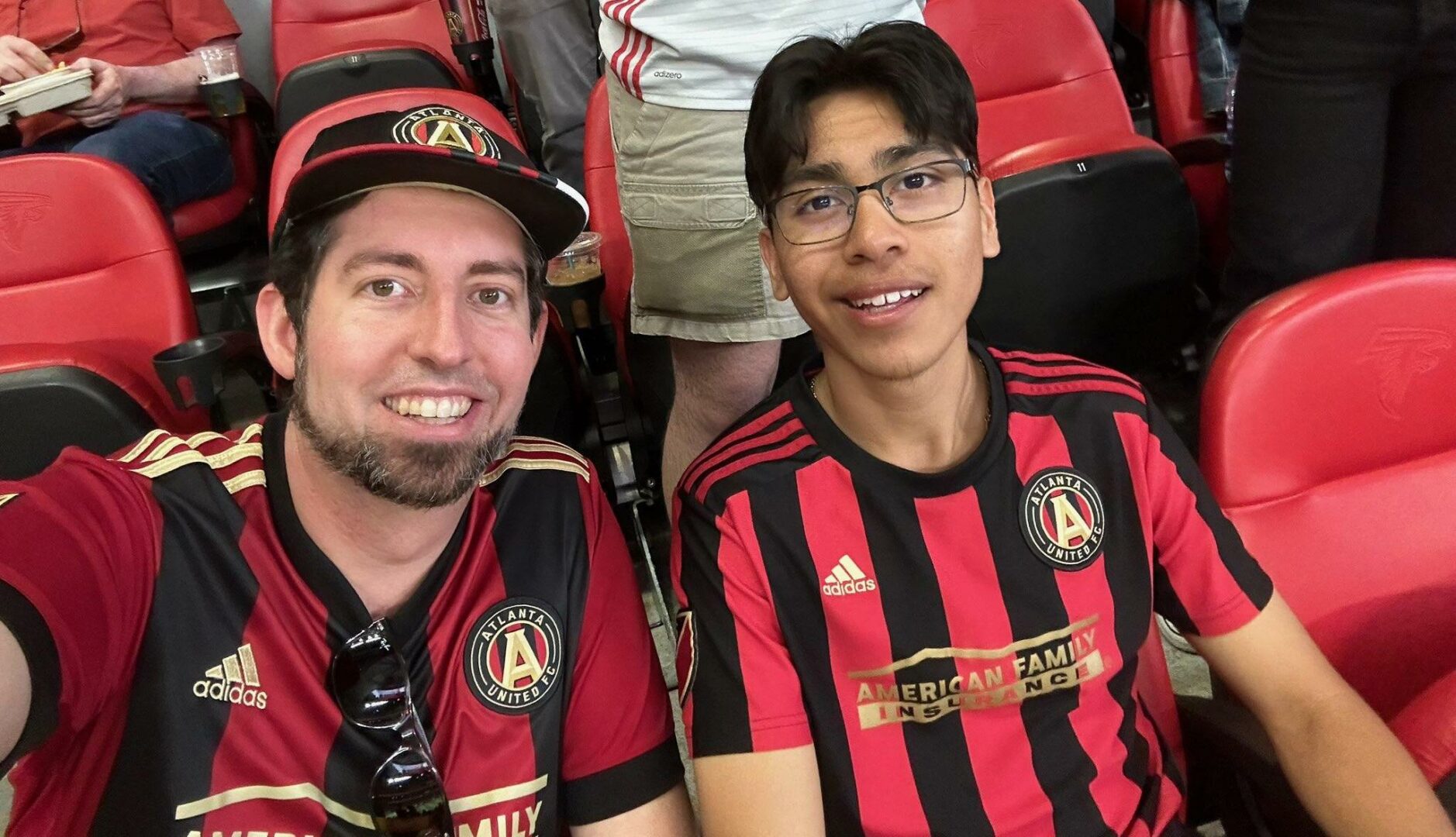 CHAMPION A CHILD
Dedicate the special moments in your life to empowering Metro Atlanta's youth and ensuring futures full of special moments for our community's young people.
Celebrating a special occasion? Make the most of it by dedicating your special day to supporting Big Brothers and Big Sisters of Metro Atlanta.
Whether you're celebrating a birthday, graduation, special anniversary, or tying the knot, any BIG moment is the RIGHT moment to Champion a Child. Become a fundraiser for Big Brothers Big Sisters of Metro Atlanta and mark your special occasion by ensuring our Littles are matched one-to-one with caring adult mentors. Each donation protects and defends the potential of young people and helps provide bigger, brighter futures.
Become a Champion for Metro Atlanta's young people and start fundraising today on Facebook.
Big Brothers Big Sisters of Metro Atlanta's one-to-one mentoring program works with volunteers, parents, and families to help create relationships that defend, inspire and empower the potential that lives within every kid.