Big Brothers Big Sisters Of America 2022 National Conference
Big Brothers Big Sisters of America hosted the 2022 National Conference in Indianapolis, Indiana from June 19th to June 22nd. Twelve Big Brothers Big Sisters of Metro Atlanta (BBBSMA) staff members were able to participate in the annual conference this year.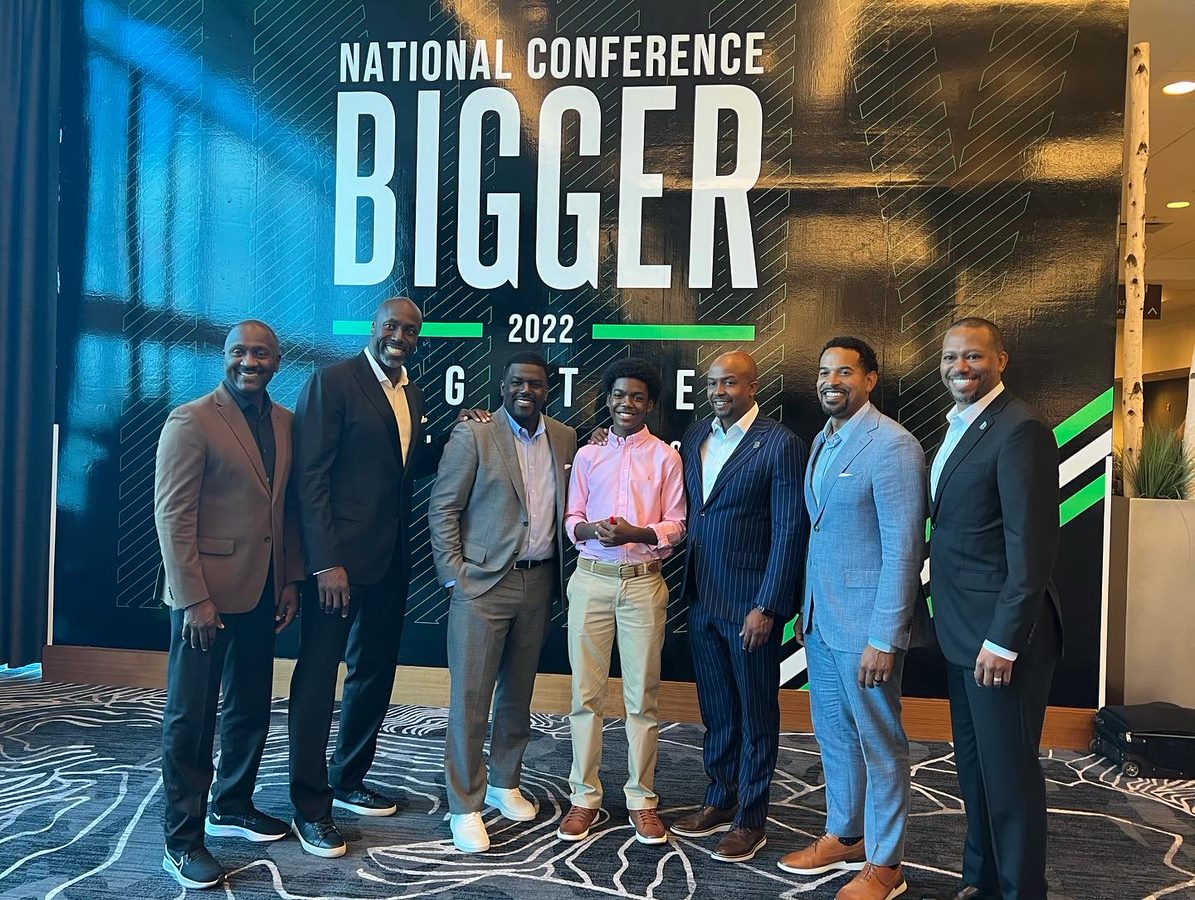 Our Chief External Relations Officer, Michele Pearce, lead a session on "Fundraising/Capacity Building". BBBSMA CEO, Kwame Johnson, and Director of Training, Diversity, Equity, and Inclusion, Emmanuel Little, presented "How to Recruit and Retain Men of Color Volunteers". Our Systems Application and Innovation Manager, Loren Tamas, led a session on Salesforce. Kara Stimpson, our Vice President of Program Services, lead a session on the BBBSMA "Group Mentoring Pilot".
BBBSMA Board Leader Randy Tanner received the 2022 Janice and Bill Hanna Good Steward Award! This award honors a local Board Leader who exemplifies the qualities of stewardship, specifically the careful and responsible management of a local Big Brothers Big Sisters agency. The Janice and Bill Hanna Good Steward Award for a local board leader is established in recognition of Bill Hanna, a Board member of both Kansas Big Brothers Big Sisters and of Big Brothers Big Sisters of America for more than 25 years.
Special guests of the conference included Multi Grammy Award Winning Singer & Songwriter, Karen Clark Sheard, Multi-Platinum Recording Artist & Actress, Jordin Sparks, Star of ABC's Shark Tank, Daymond John, Poet, Author, & Songwriter, In-Q, New York Times Bestselling Author, Dan Heath, and Multi-Platinum Musical Duo, Nico & Vinz.
Big Brothers Big Sisters of Metro Atlanta's one-to-one mentoring program works with volunteers, parents, and families to help create relationships that defend, inspire, and empower the potential that lives within every kid.