Atlanta Mayor's 404 Day Recruits over 500 Mentors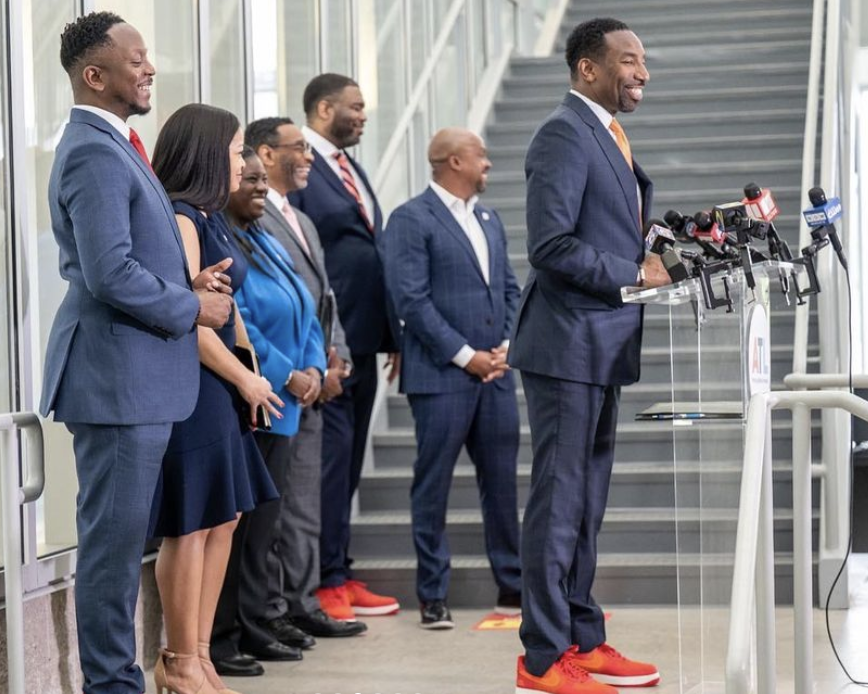 Mayor Andre Dickens celebrated "404 Day" by teaming up with Big Brothers, Big Sisters of Metro Atlanta (BBBSMA). On April 4, Dickens announced the "404 Mentorship Challenge" to support his "Year of the Youth" initiative Atlanta. "404 Day," adopted from the city's area code, celebrates the past, present and future of Atlanta. During the day, there are several events that take place across the city that include community give-backs, games, and parties that celebrate the city's culture.
During a press conference, Dickens announced that his goal of signing up 404 mentors was achieved and the program was able to sign 425 mentors to help local kids stay away from violence. "As of a few minutes ago, we exceeded the 404 and we hit 425 mentors," Dickens said during a 404 Day event at the Martin Luther King Jr. Recreation and Aquatic Center.
The announcement was followed by applause in celebration of exceeding the goal of increasing youth mentorship, which is the driving force behind BBBSMA, and one of our Little Brothers, Joseph Smith, a baseball player at Booker T. Washington High School.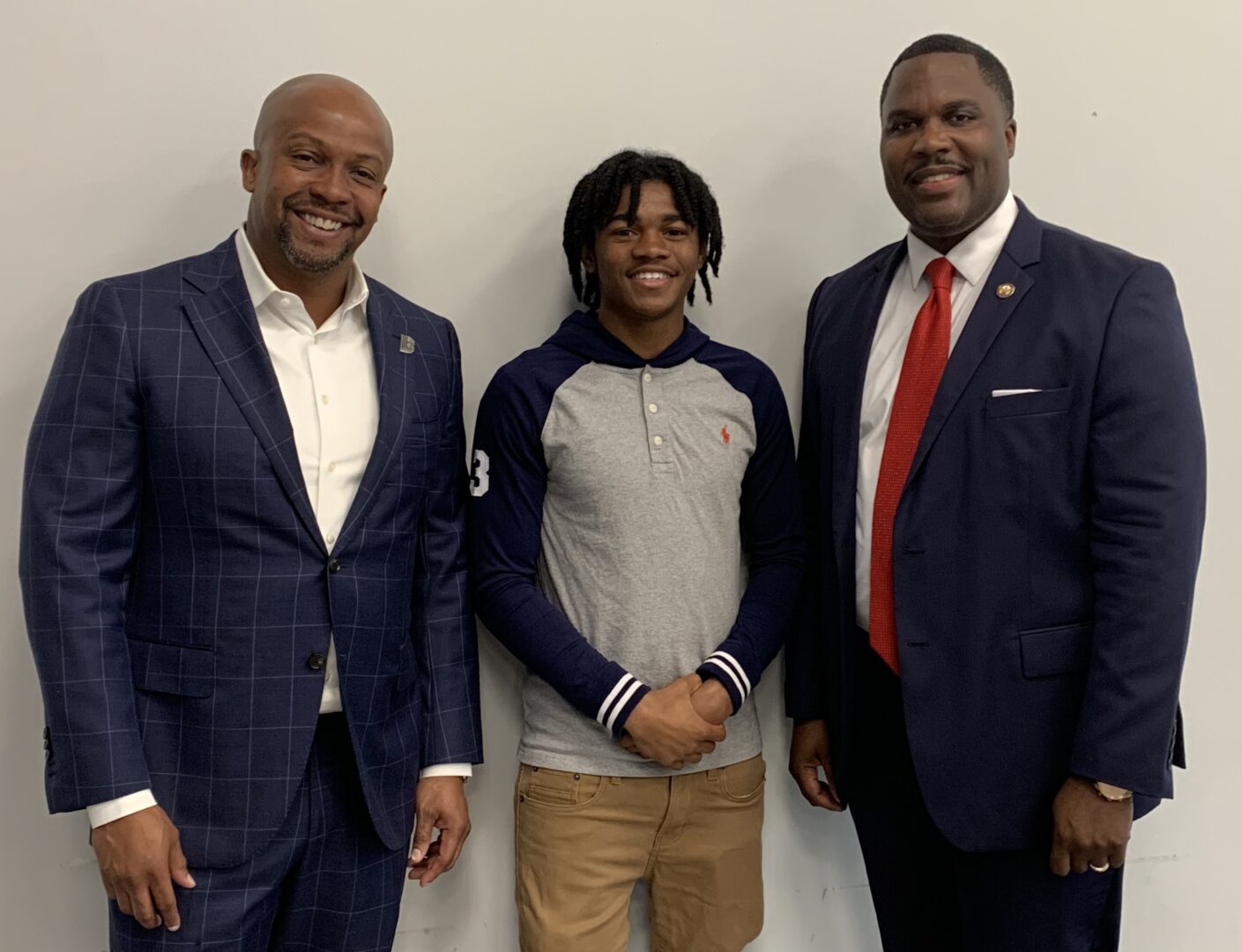 "I got involved through my mother. She saw it was a great opportunity for me to have a mentor," he said, regarding his decision to join BBBSMA. "I like that I have a good mentor, you know. He has different leadership qualities that I infuse into my life."
His Big Brother, Greg Clay, says he joined BBBSMA to be the change he wanted to see in the community. "Some people think that the mentor gives all the advice and counsel, but I've learned so much from my mentee. He's a pretty good baseball player, so he teaches me how to continue to throw the curve ball that I used to throw back in the day," said Clay.
"I was once a child of Atlanta," Dickens said during his 'State Of The City' speech. "The leaders who came before me left their mark on this city. I am living proof of their legacy. I'm standing here because of the city they built. In 30 years, these young people will be the leaders of this city. They'll be sitting in your seats as the CEOs, nonprofit leaders, teachers, senators, governors. And even up here, on this stage, as the mayor."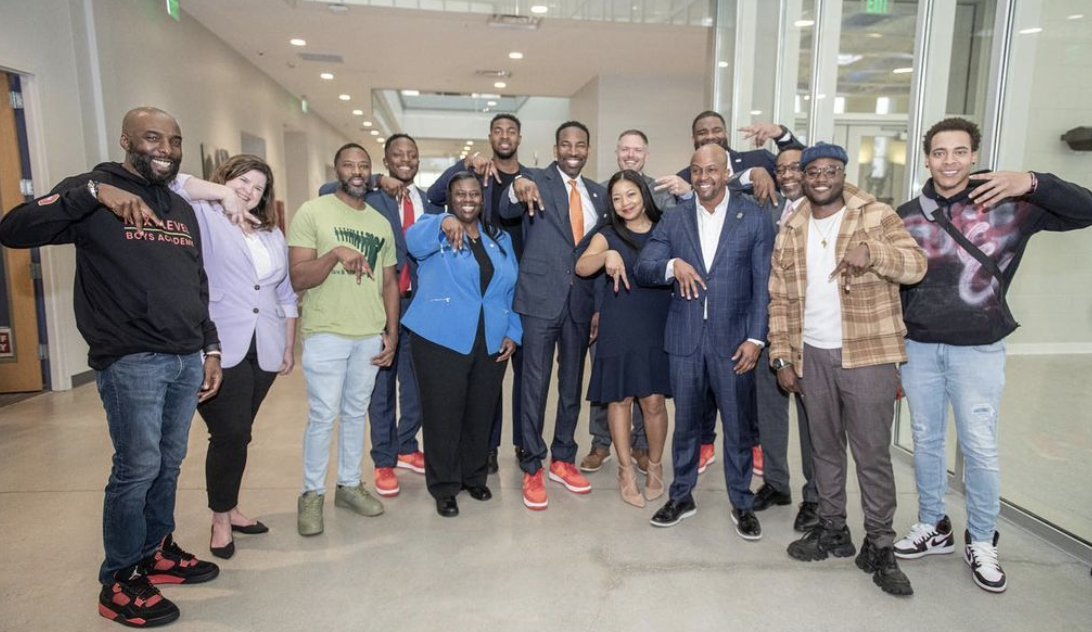 The mayor deemed 2023 "the year of the youth," with initiatives to combat gangs, drugs, and other crimes involving teens. He's using the website ATLYouthEngage.com to offer alternatives, like jobs and scholarships. But he believes mentors will be the key. It's something he had as a kid himself. "I want what I had some dozens of years ago for these young people to have the same experience. Mentor-mentee relationship is going to be for one year, but I hope it lasts a lifetime," Dickens said.
The mentors will get trained and paired with a kid through Big Brothers Big Sisters of Metro Atlanta. "Ninety-five percent of young people we serve graduate high school on time. Ninety-nine percent avoid the criminal justice system. Mentorship is more essential than ever, in this post covid world for young people," said Kwame Johnson, President & CEO of BBBSMA.
"Just imagine what kind of city we could have if every young person had a mentor and was able to graduate college and live the American dream," Kwame said.
"The goal is that Atlanta's youth will emerge as empowered residents, well-equipped for success in their personal and academic, professional journeys," said Janean Lewis, the city's senior policy advisor for Youth Development and Education.
As of April 10th, 2023, we are now at over 550 inquiries from potential Bigs stemming from the Mayor's 404 campaign.
Related: Be a Big with BBBSMA