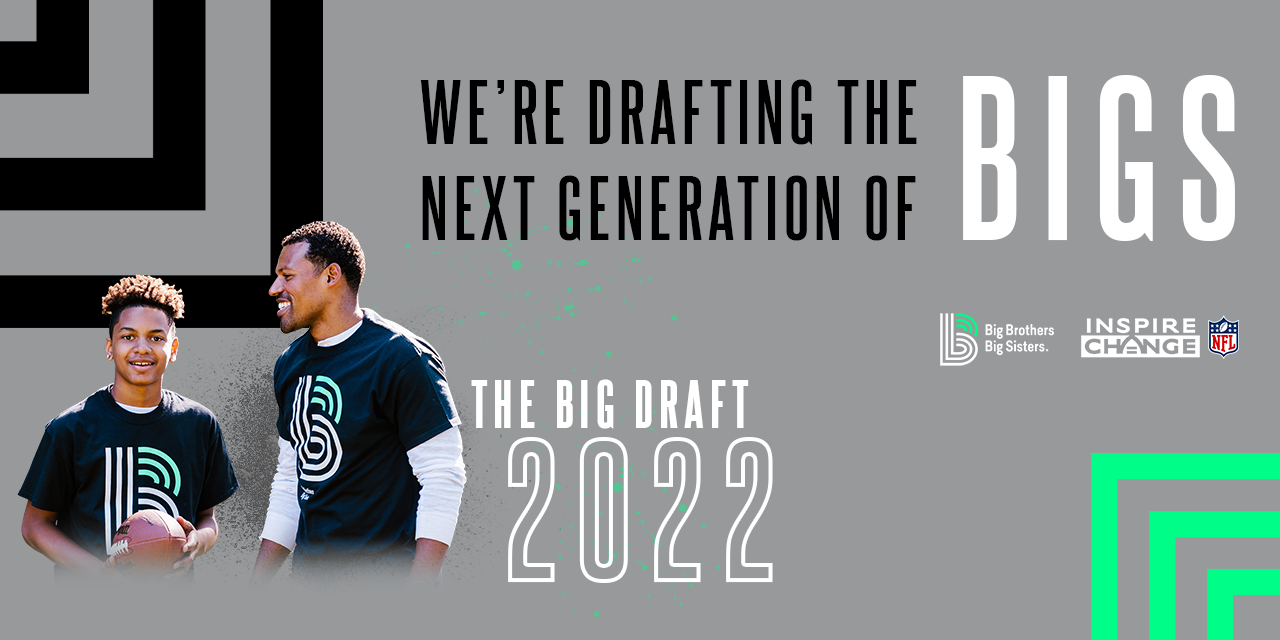 We're teaming up with the NFL Inspire Change Initiative to ensure that access to opportunity is a reality for all.
It's Big Draft season. Join our team by becoming a Match Maker, and you can help level the playing field for a kid in your community with your monthly gift.
Match Makers is Big Brothers Big Sisters of Metro Atlanta's monthly giving program that provides the means and resources to create and sustain life-changing relationships. As a monthly donor, you will equip and prepare our Big Brother and Big Sister mentors with the tools required to create an enduring and transformative relationship with children facing adversity in our communities.
Once you've joined our elite group of philanthropic leaders, monthly contributions of $25, $35, $50 (or an amount of your choice) will be deducted from your credit or debit card. These gifts are tax deductible and in January of the following year, you will receive a summary of your previous year's donations for tax purposes.
Lavonte David of the Tampa Bay Buccaneers Shares His "Why"
Questions about our monthly giving program? Contact Maria Elena Miller, Director of Individual Giving, at Maria.Miller@bbbsatl.org