HALL OF FAME PRESENTING SPONSOR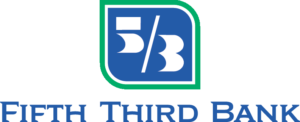 This upscale fashion show will have athletes hitting the runway to flex their most important muscle – their hearts! Join us for this exclusive event with an all-star lineup of Alumni NFL Players, Falcons Cheerleaders, Freddie Falcon, and surprise guest appearances.
Limited tickets available. Reserve your seat today!

PATRON TICKET | $350
1 seat at the show
Access to the VIP Cocktail Reception
PATRON TABLE | $2000
Tickets: 4 total
4 seats at the show feat. a private table with Concierge service during the show
Access to the VIP Cocktail Reception
HALL OF FAME PRESENTING SPONSOR | $25,000
Name as part of the event logo
Prominent logo recognition on all print materials
Logo included in the half-time show presentation (primary mention)
Opportunity to present a corporate video during half-time show
Logo included on event tickets, invitation, and website (with active link)
Listing as sponsor in press materials
Social media recognition
Recognition during event
Post-event promotion
2-page advertisement in event program
Promotional items included in swag bag
Special tour tickets to Mercedes-Benz Stadium
Tickets: 22 total
12 front-row seats at the show
10 reserved premium seats at VIP tables at the show with dedicated concierge service
Access to Pre-event VIP Cocktail Reception
CHAMP DIAMOND SPONSOR | $15,000
Prominent logo recognition on all print materials
Logo included in the half-time show presentation
Logo included on event invitation and event website (with active link)
Listing as sponsor in press materials
Social media recognition
Recognition during event
Post-event promotion
1-page advertisement in event program
Promotional items included in swag bag
Tickets: 16 total
8 front-row seats at the show
6 second-row seats at the show
Access to Pre-event VIP Cocktail Reception
PLAYERS' CLUB GOLD SPONSOR | $10,000
Logo recognition on all print materials
Logo included in the half-time show presentation
Logo included on event invitation and event website (with active link)
Social media recognition
Recognition during event
Post-event promotion
1/2 page advertisement in event program
Promotional items included in swag bag
Tickets: 10 total
4 front-row seats at the show
6 second-row seats at the show
Access to Pre-event VIP Cocktail Reception
GAME DAY SILVER SPONSOR | $5,000
Logo included in the half-time show presentation
Logo included on event website
Social media recognition
Post-event promotion
Listing in event program
Promotional items included in swag bag
Tickets: 6 total
6 seats at the show
Access to Pre-event VIP Cocktail Reception
TEAM PLAYER BRONZE SPONSOR | $3,000
Listing on event website
Social media recognition
Listing in event program
Promotional items included in swag bag
Tickets: 4 total
4 seats at the show
Access to the VIP Cocktail Reception
SWAG BAG SPONSOR | $1,000
Listing in the event program
Social Media Recognition
Promotional items included in the swag bag
Kason Industries
Kilpatrick, Townsend & Stockton LLP
William Blair