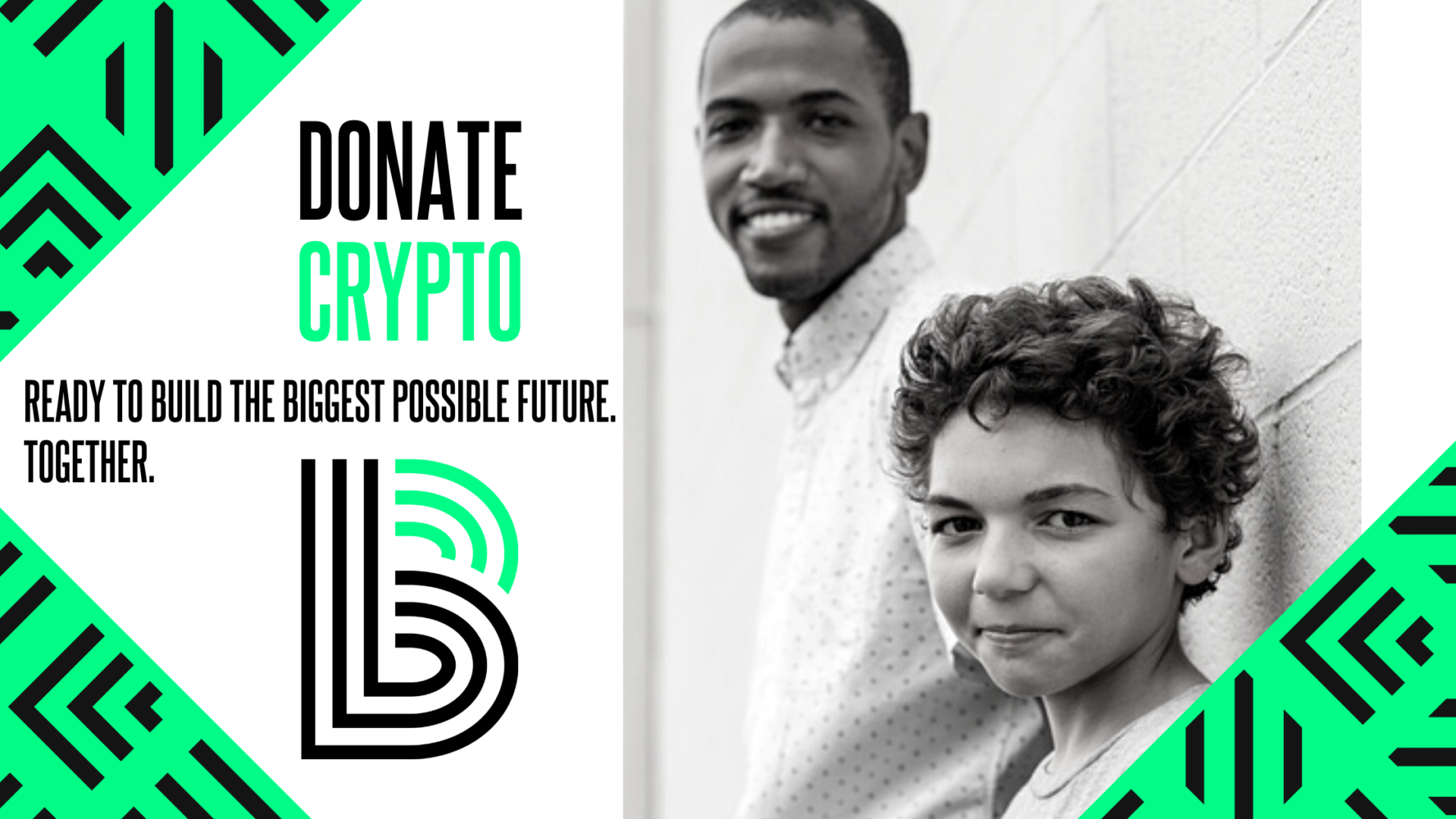 Big Brothers Big Sisters of Metro Atlanta unites young people (Littles) with caring, positive adult role models (Bigs) in professionally supported one-to-one mentoring friendships.
Together, they clear a path to success by breaking societal barriers, closing opportunity gaps, and overcoming adversities -- like poverty and identity-based discrimination in communities across metro Atlanta.
Now you can help us defend the potential of our kids by donating cryptocurrency -- using the widget below from The Giving Block.
Donating cryptocurrency is a non-taxable event. Donors do not owe capital gains tax on the appreciated crypto that is donated and can typically deduct the fair market value of the donation on their taxes. This often makes Bitcoin, Ethereum and other cryptocurrency donations are one of the most tax efficient ways to support your favorite cause.
You can find all our accepted cryptocurrencies in our FAQ below. Please do not send unsupported cryptocurrencies as they will be lost.
All cryptocurrency donations are final and no refunds are offered. No goods, services, or airdrops will be offered in exchange for cryptocurrency donations.


We accept Bitcoin (BTC), Ethereum (ETH), Amp (AMP), Aave (AAVE), Alchemix (ALCX), Ankr Network (ANKR), Balancer (BAL), Bancor Network Token (BNT), BarnBridge (BOND), Basic Attention Token (BAT), Bitcoin Cash (BCH), ChainLink (LINK), Compound (COMP), Curve (CRV), Dai (DAI), Decentraland (MANA), Dogecoin (DOGE), Enjin Coin (ENJ), Fantom (FTM), Filecoin (FIL), Gemini Dollar (GUSD), Injective Protocol (INJ), Kyber Network (KNC), Litecoin (LTC), Livepeer (LPT), Loopring (LRC), Maker (MKR), Mirror Protocol (MIR), Orchid (OXT), PAX Gold (PAXG), Polygon (MATIC), Ren (REN), Skale (SKL), Somnium Space (CUBE), Storj (STORJ), SushiSwap (SUSHI), Synthetix (SNX), Tezos (XTZ), The Graph (GRT), The Sandbox (SAND), UMA (UMA), Uniswap (UNI), Yearn.Finance (YFI), Zcash (ZEC), 0x (ZRX), 1inch (1INCH). 
You can generate a wallet address by using our widget above.
Choose the currency you wish to donate

Put in any amount for the pledge (don't worry – receipts will match the actual amount donated).

 

Enter your donor information or choose to donate anonymously. 
Once you reach the third page, the widget will generate a dynamic wallet address you can use to complete your donation.
When using The Giving Block widget, you'll notice that a new wallet address is created every time. This is because The Giving Block uses dynamic wallet addresses.
This is done to protect your privacy and ours. Doing so helps prevents third parties from viewing all of your transaction history simply by copying and pasting the wallet address or TXID into a block explorer.
All addresses that are generated are associated with your donor information AND ours forever. This means that you can reuse the address as often as you'd like or you can generate a new one each time. It's up to you. In some cases, users want to re-use an address because they've added it as a payout address in an app or smart contract.
Note that for ETH, after the first donation is sent, the address is converted to a smart contract.
In order to receive a receipt with your donation, you must enter your email when prompted to in our widget above. You will automatically receive a receipt from receipts@thegivingblock.com as soon as the transaction is confirmed on the blockchain. This changes depending on the blockchain – you can refer to this guide for estimates and more information. Please note that you will receive a receipt every time you donate with our wallet address to the email address you entered when generating the address. 
Yes. However, if you'd like to receive a tax receipt, you must enter your email address when prompted on the third page. A tax receipt will only be sent once you've entered your email address. 
The Giving Block is currently in the process of developing a form to make donating through your NFT collection as easy as possible. In the meantime, please go here to sign up.