Who are the Littles in the Beyond School Walls Program?
The Beyond School Walls program is uniquely designed for high school Littles who are interested in learning about career and future readiness while being mentored by Bigs from the partner company.
When and where do Bigs and Littles see each other?
Littles travel by bus (provided by the school) to the host company every other week to participate in structured mentoring engagements. The cohort of Bigs and Littles meets as a group to discuss the day's topic and hear from leaders within the company, then breaks out into one-on-one time for each Big and Little to connect individually. Visits last about an hour.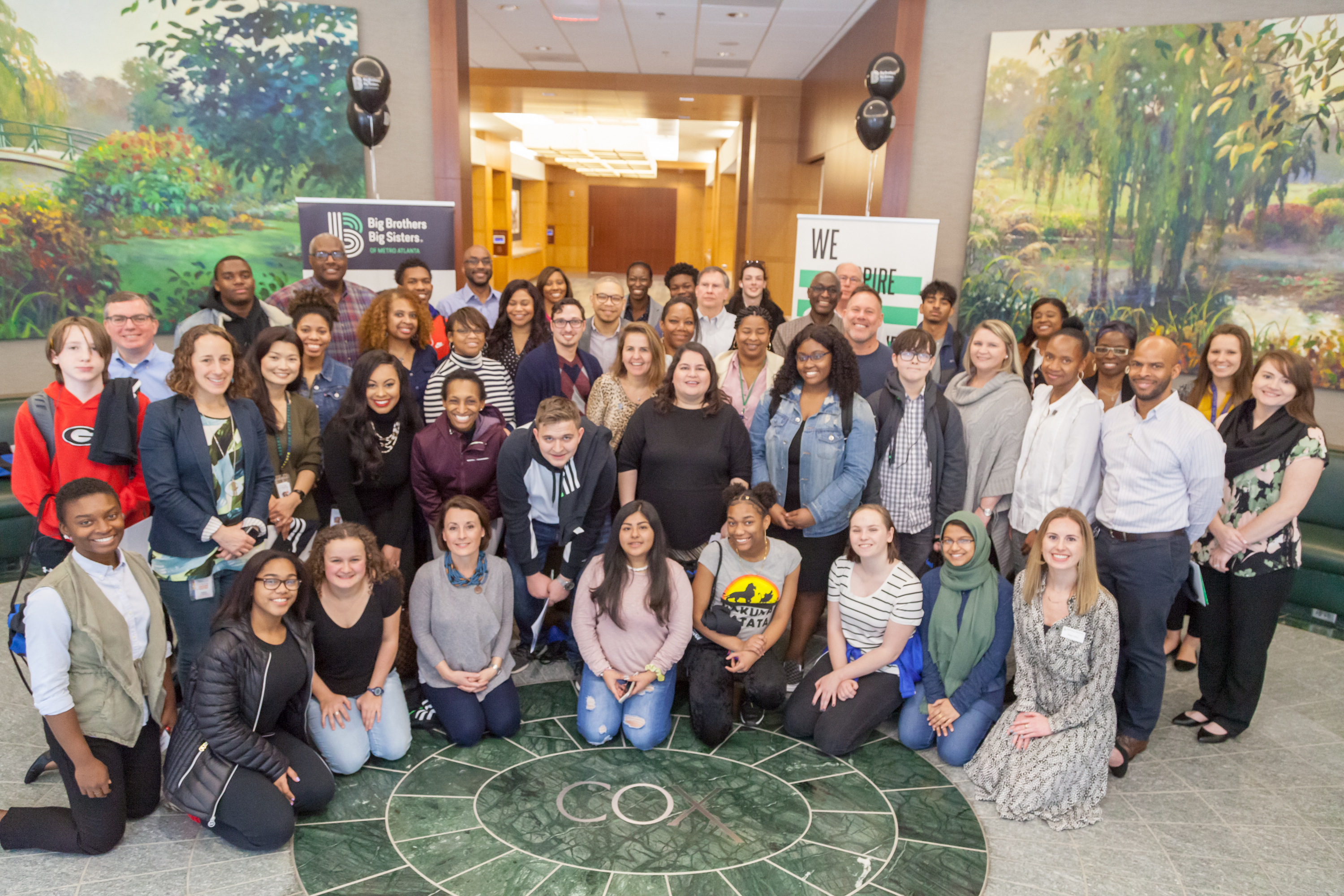 What will we do when we meet each time?
We've created a fun and creative social-emotional learning curriculum that our Beyond School Walls matches follow. The curriculum is designed to fit the needs of High School students, directing them towards career and post-secondary education readiness. Each year correlates to the next, but is designed dynamically enough that a Little can enter the program at any year within the cycle. This allows us to continue engaging the Littles all 4 years of their high school career while still serving the larger cohort-model. The curriculum provides structure to the visits and allows a Big and Little to have a shared activity between them, all the while, building relationship and conversation.
Are Bigs and Littles allowed to spend time together outside of schools?
Bigs and Littles in the Beyond School Walls program may only spend time together at the designated site at the specified time. Fostering a sense of consistency and structure by keeping your commitment to visit regularly at the school builds trust. However, if a Big would like to visit a Little for a school-related activity, such as a basketball game or chorus concert, that is allowable.
How have you adapted to COVID-19?
The concerns and changes brought on by the coronavirus pandemic have pushed us to think creatively. As a result, we've pivoted our program to be conducted completely virtually over Zoom. Rather than Bigs and Littles meeting every other week at the company site, Bigs and Littles now meet every other week over Zoom. Regardless of the shift in program delivery, every participant can expect the same level of quality support in their match.