BBBSMA, Lil Nas X & UTA Surprise Families with Christmas Gifts
ATLANTA – On December 24th, 2022, Lil Nas X, or Montero Lamar Hill, visited the Big Brothers Big Sisters of Metro Atlanta headquarters to surprise 10 Atlanta Littles and their families with Christmas gifts.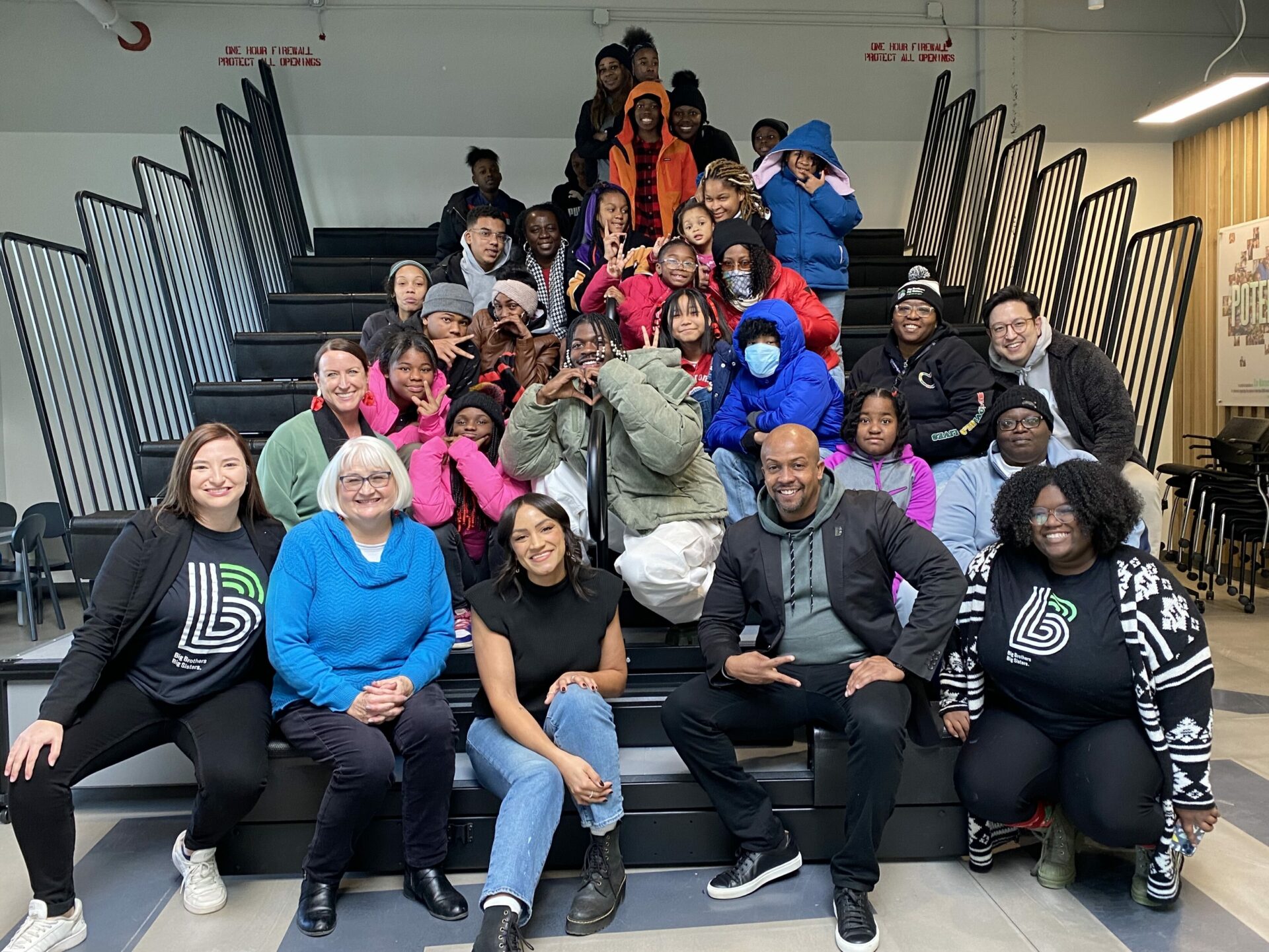 The Littles and their families arrived at the Big Brothers Big Sisters of Metro Atlanta headquarters early afternoon on Christmas Eve with no knowledge of who was coming to surprise them. They enjoyed holiday treats, music, and decorations as they waited for their surprise guest.
Big Brothers Big Sisters of Metro Atlanta President & CEO, Kwame Johnson, and United Talent Agency's Social Impact Manager, Jacki Artis, then spoke to the Littles and their families, thanking them for giving us their time on Christmas Eve. He then revealed to them that Lil Nas X was who would be coming to visit them. They all smiled, giggled, and gasped in excitement and disbelief that they would soon be meeting a two-time Grammy award winner!
BBBSMA's Kwame Johnson Quote
UTA Representative Quote
Related: United Talent Agency | UTA
Lil Nas X greeted each family individually, passed out their Christmas gifts, and posed for pictures with them. When looking at their piles of gifts, numerous kids exclaimed "all of these gifts are for us?!," in disbelief.
Montero was born in Lithia Springs, Georgia, a small city outside Atlanta. His parents divorced when he was six, and he settled in the Bankhead Courts housing project with his mother and grandmother. Three years later, he moved in with his father, a gospel singer, north of the city in Austell, Georgia.
He spent much of his teenage years alone and turned to the Internet. His teenage years also saw him struggling with his coming out to himself as being gay, but around 16 or 17 he came to accept it. He attended Lithia Springs High School, from which he graduated in 2017. He then enrolled at the University of West Georgia for a year, then he went on to pursue a musical career. During this time, he stayed with his sister and supported himself with jobs at Zaxby's restaurants and the Six Flags Over Georgia theme park.
Lil Nas X was the most-nominated male artist at the 62nd Annual Grammy Awards, where he ultimately won awards for Best Music Video and Best Pop Duo/Group Performance. He is also the recipient of five Billboard Music Awards, five MTV Video Music Awards, two BET Hip Hop Awards, two iHeartRadio Music Awards, two American Music Awards and the Songwriters Hall of Fame Hal David Starlight Award. He is the first openly LGBT Black artist to win a Country Music Association award. Time named him as one of the 25 most influential people on the Internet in 2019, and he was named on the Forbes 30 Under 30 list in 2020. On September 1, 2021, The Trevor Project announced that Lil Nas X is the recipient of its inaugural Suicide Prevention Advocate of the Year award.
Related: Lil Nas X | Montero | The Debut Album
This event was important for our Littles because they were so filled with joy by and shown through Atlanta native, Lil' Nas X, just how much potential that Atlanta holds and what can happen when you work hard, believe in yourself, and have encouraging mentors alongside you.
Lil Nas X Quote?
We want to thank Lil Nas X for taking the time to come back to Atlanta, give to his community, and make this an unforgettable Christmas for our Littles and their families.
Big Brothers Big Sisters of Metro Atlanta's CEO, Kwame Johnson, Vice President of Programming, Kara Stimpson, Chief External Relations Officer, Michele Pearce, Marketing & Communications Specialist Chelsey Kelly, Lead Mentor, Phoenix Dreamcatcher, and Match Support Specialist, Earline Johnson, were in attendance.
Related: BBBSMA's Upcoming Iconic Mentor Auction